Riding with the Brand
Thursday, July 27, 2023 (12:00 PM - 9:00 PM) (CDT)
Description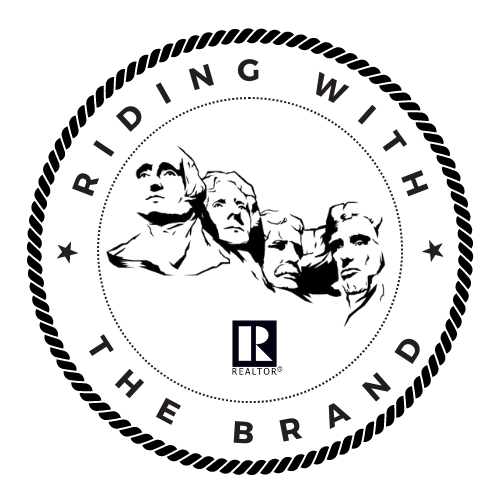 Join Us South Dakota REALTORS® is excited to host one of the stops of NAR's Riding With the Brand nationwide bus tour. This event is an opportunity to showcase the value of REALTORS®; the pride of the profession; the strength of our collective voice, the importance REALTORS® make in our local communities and to drive home the REALTOR® difference. RSVP TODAY - https://sdar2302.wufoo.com/forms/zq62e8c0nb22aa/
Black Hills Harley Davison
2820 Harley Dr.



Rapid City

,

SD

57702

United States



Following the program, join the REALTOR® ride through the iconic cities of Sturgis, Deadwood and scenic beauty of the Black Hills of SD culminating the day enjoying the lighting ceremony at Mount Rushmore National Memorial
Thursday, July 27, 2023 (12:00 PM - 9:00 PM) (CDT)
The National Association of REALTORS® is taking to the road with an exciting, new campaign called Riding with the Brand and we are thrilled to be hosting one of the tour stops in South Dakota! As we embark on this journey, we invite you to join us on the road addressing our attendees and to be a part of the Riding with the Brand tour. This nationwide, multi-stop motor coach tour has events planned in conjunction with REALTOR® associations in every state. The tour aims to engage thousands of members across the country by visiting face-to-face and sharing the importance of member engagement, community engagement, and the REALTOR® brand. This initiative celebrates the fearless passion and relentless drive that our members bring to their work. Across the nation, Realtors® – who are members of the National Association of Realtors® – are united by a desire to promote homeownership while abiding by a commitment to a strict Code of Ethics. Riding with the Brand celebrates what it means to be REALTOR® strong – our members' deep community connections, trusted relationships, volunteer spirit, a commitment to excellence and relentless defense of property rights. Let's celebrate the strength of the real estate market and the integral role Realtors® play in supporting the American dream.